☀️ Introducing the Accessibility Heroes: help us make the games better!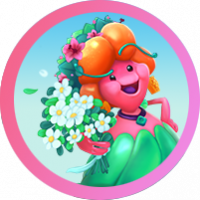 Lola_Pop
Posts: 7,559
Community Manager
No account? Just sign up here!
Dear King Community, 
We're sure you've heard about Accessibility- but do you really know what this term means for YOU as a player? 
Accessibility means everybody can do what they need (or want!) to do in a similar amount of time and effort- playing their favorite game included!
So, to help us create better and more accessible games each day, King has launched the Accessibility Heroes program.
☀️ What is that?
It's a set of activities, meetings and actions to learn more about what our players experience in the game and how we can make our features easier and fun for everyone. 
☀️ Who can be an Accessibility Hero?
To be part of this, you must experience some accessibility difficulty in the game, no matter the level of severity you experience it.
For example:
You might experience visual difficulties distinguishing different objects or colours apart
Or you might be sensitive to flashing particles in the game
Or you hand might find scrolling motions are hard
☀️ How can I become an Accessibility Hero?
If you meet these requirements, stay tuned! @TheFishsta - who is our Accessibility Queen- and I will let you know the next time the Studios prepare any virtual meeting or any other activity where you could help!
Oh, before I forget: all Accessibility Heroes will be awarded our exclusive Accessibility Hero badge!
Become our Accessibility Heroes- we want to hear your voice!
☀️ What else can I do to help make my favorite game more accessible?
You can give us your feedback in the Discussion Area of your favorite game's Community
You can share your ideas in the Ideas Section of the following games: Candy, Soda, Friends, Jelly, Farm and Crash on the Run
You can post your questions about Accessibility here below, and we'll pass them directly to the Studios!

⬇️

Want to PLAY more?