❓ Help - 🍡 booster from friends 💗 - gift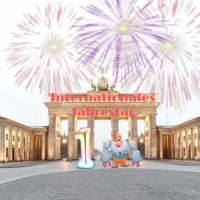 Spinnifix
Posts: 20,996
Sweet Legend
Hello dear players
In Candy Jelly there is the player send boosters & lives to help in the game.
The ideas area is full of this idea as it has not yet been implemented in all games.
It would be nice if the studios decided to do it!
In the game there are randomly selected players who play with you, so to speak.
That's why I had this thought: You could also choose the players you want yourself.
The players can be family, friends and also community members.
Who wants it !! Therefore this survey from me: How would you want to decide: For the randomly selected players, or for friends, family and community members?
Can you please add the player lists?
Thanks very much 💓
❓ Help - 🍡 booster from friends 💗 - gift
52 votes