🌍️ Earth Month Challenge: be part of the solution!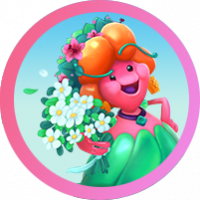 Lola_Pop
Posts: 11,980
Community Manager
Dear King Community,
We've got an exciting challenge for you…Just keep reading to be part of something big!
The planet celebrates its Earth Day on the 22nd of April, and here in the Community we want to make April our Earth Month- will you join us?
🌍️ What are we going to do?
We'll do our best to honor and protect the Earth! When the month ends, we'll create a map where we can see all the places the King Community has been present with our individual actions: one crown for each activity. 👑 Let's think global and act local!
🌎️ How can YOU be a part of it?
1.- Choose one action that's good for the environment. There's a lot you can do for nature. Some examples to inspire you would be:
Plant a tree, some flowers on your balcony or even a urban garden
Participate in a cleanup
Practice the 3 R's: Reduce, Reuse, Recycle 
Go to work by bike, or on foot
Eat less meat
2.- Take a picture of the action! 
3.- Share it in this thread, with a short explanation and an approximate location (the city/area, nothing too specific!)
We'll add your action to our world map! 🤗
🌏️ What's the reward?
Being part of the solution is the best reward. As a forever reminder of your participation in  this challenge, @Crazy Cat Lad has created this wonderful badge for all participants:

🌏️ How much time do you have?
By the end of this Earth Month, we hope to create a map full of crowns showing that the King Community wants to honor and protect our planet…in other words, be part of the solution ❤️ The challenge will be officially closed on the 2nd of May, 5 pm CEST.
👉️ No account yet? SIGN UP to participate in the challenge!
Comments