Teams on Bubble Witch Saga 2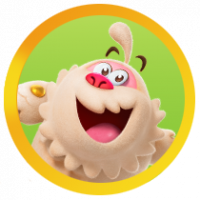 Hi guys,
I'm not very often here and I come when I have something to tell or a new problem.
Does any of you have a problem with some players we get on the team? I mean, they take the tile and do not play, just sit there for a couple of days and collect the prizes when someone else finally finishes the row or the tile, the people who ignore messages to free their tiles or are just not there to play at all.
I suggest the King limit these people for a day. If they do not free or finish the tile, then just remove them from the current team.
These people make me very frustrated because we are limited by the amount of tiles we can do daily and if sometimes get two of such people, you are screwed.
Comments