👻 Switch your Score to win Gold 👻
HERE
🎟️ Join the Bubble Witch 3 Magic Millionaire club and get a Badge 👉
HERE
💪 Beat your Game Mods score - Final Surprise Round🔮
HERE
🎨First ever Community Art Challenge!
HERE
Your answer to my question causes more questions.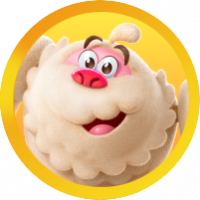 badaddidudeslady
Posts: 3
You said you merged my question on to your main thread and I have no idea what that is supposed to mean. I have already said i have the same question on many of the questions from others and told you all the answers they got were private so how is adding my question to the main thread going to help in any way? Why can't you just give me an answer? Whenever I ask a question it never seems to help me and I can't even comment on your answer either way. I'm beyond disappointed with King. About finished with your games.