👻 Switch your Score to win Gold 👻
HERE
🎟️ Join the Bubble Witch 3 Magic Millionaire club and get a Badge 👉
HERE
💪 Beat your Game Mods score - Final Surprise Round🔮
HERE
🎨First ever Community Art Challenge!
HERE
Free the owls in level 193 in Bubblewitch 3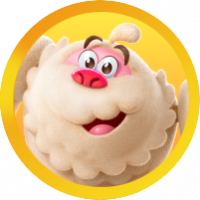 Cindy_Petrovich
Posts: 1
I'm on level 193 of Bubblewitch 3. I'm suppose to free 9 owls yet I only see 8! It shows I have only freed 7 yet there is only 1 left on the board! Apparently it didn't register 1 I freed or there were only 8 to begin with. It seems I have been on this level for ages! Long enough for someone who was quite a bit behind me to catch up and pass me by 2 levels! I have to wonder after noticing this today if I should have beaten this a long time ago but have been cheated out of it! I have a screenshot if needed.