Hey all, SeraphicStar here, and I was chatting with Stella here in the Witches Domain and we realized nobody is keeping count of all these popped bubbles!
So, we thought "We need to keep track of these important events!
"
, but we need your help to keep up with all these bubbles everyones popping!
The rules are simple, just add a bubble to the previous comments bubble number, easy!
Let's get this to 1000 bubbles and make Stella happy!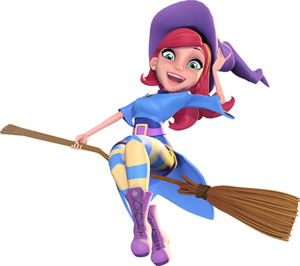 Without further adieu I'll start the count!
🔮 1 Bubble 🔮
Avid Candy Crush Friends player and poster of silly things for forumite amusements! Stay Sweet All!
Favorite Current Threads
:
1.
Two Words Quote Games
2.
Counting Continue Part 4 - 10750
3. Alphabet Game
4. Name 5 Game
5. What in the Where Game
6. Game: Take the last letter in the previous comment and write a word begins with it
7. New Game - First and Last Letter

The Lovely Fairy Bow Kimmy!