(ENDED) 🔮 BWS3 PLAYERS ARE INVITED TO SPIN THE WHEEL 🎡 AND WIN AMAZING PRIZES 🎁🔮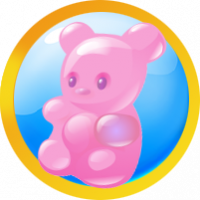 PrettyBubbles
Posts: 11,625
Bubble Witch Moderator
🔮 Want to join no account then register here in 2 minutes 🔮
Hi kings 🤴 and Queens 👸Your new game expert @johamilton said "why don't you do a spin the wheel 🎡 contest" so we have.
Are you ready to get your heads in a spin 🙄. Here we go.
Imagine the wheel in your mind Spin it round and round The game I hope you will find And then you can write it down 
You need to find the name of one our game modes but be aware 3 letters will need to be used twice.
we will award 5 of you chosen randomly to win 30 Gold Bars 💰and 3 Super Colour Bomb 🧨booster added to your Bubble Witch Saga 3 Game.
You have until Monday the 12th of October to participate.
Only spoiler answers will be counted. Select the spoiler option like this.
Good luck everyone 🤹‍♀️ and have fun 👍🙂
Game terms and conditions can be found here.
This discussion has been closed.