👻 (ENDED)..YOU HAVE A MATH TEST GUYS..(ENDED) 😟👻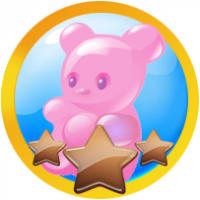 PrettyBubbles
Posts: 3,640
Superstar
🔮Want to join no account then register here in 2 minutes🔮
Hi 🙋‍♂️🙋‍♀️ Bubble blasters 🤹‍♀️🤹‍♂️ Elsa and thought let's give you one of your favourite contestants. A maths test 🧮✏
Let's see how clever you are 🤓 Master the equation 🏆 and we will award 3 of you 20 gold bars 💰 and 1 super colour bombs added to your account.
You have until Friday the 6th of November.

Good luck everyone one and have a mathslicious time.
Game terms and conditions can be found here.
Leave a Comment