👉 The Cauldron Classic Event! ✨✨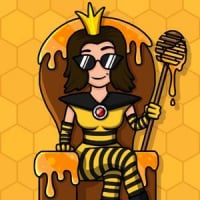 QueenB
Posts: 12,807
Community Manager
🔮 Want to participate in the Community? Sign up to our entry form here! 🔮
Calling all Witches and Wizards 🧙‍♂️🧙‍♀️
This Halloween, get a chance to Magically Transform Your Life! ✨✨
The Cauldron Classic has officially kicked off so dust off your wands and sharpen your skills for a chance to win! 🕸🕷👻

✨ How does the Cauldron Classic work?
Simple! Play our special levels and your highest scores from each level will be added together to determine where you rank in the Tournament. 
You can replay the levels as many times as you like to try and improve your high scores! 
✨ When does it start?
The event starts today, the 27th of October, and ends on the 2nd of November 2020. 
✨ What are the Prizes?
1st Place: A personalized character that will appear in your game & 300 Gold Bars! MAGIC ✨💫 🙌 
2nd Place: 200 Gold Bars 
3rd Place: 100 Gold Bars
When the Tournament is over, if you rank in the overall top 200 players you will receive some magical rewards with the ultimate winner receiving an extra special reward!
Note! Everybody will receive some boosters while progressing in the event
✨ When will the winners be announced?
The ultimate winner will be contacted and receive an extra special reward: we'll introduce them into the Bubble Witch world by creating an in-game avatar of them! 
The winner will have 72 hours to submit a photo when contacted.
They'll also get plenty of shiny Gold Bars, too!
Get ready for some sweet-but-spooky fun, coming your way very soon!
Comments
This discussion has been closed.