🥳 Celebrate Level 3000 and get an Exclusive badge!
HERE
✨
💪 Play levels designed by Community members!
Check it out 👉 HERE
It's the Women's Month 💪💃 Grab your badge & celebrate!
HERE
Welcome to our Bubble Witch 3 Saga Moderators 🤗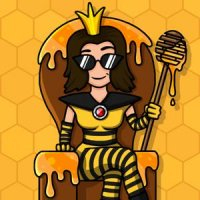 QueenB
Posts: 6,944
Community Manager
👪 New to the Community? Register HERE in just 2 seconds!
I am thrilled to announce that we have new BubbleWitch 3 Saga Moderators so please join me in welcoming...
@PrettyBubbles and @johamilton
They are here to make sure our community remains a friendly and safe place for everyone. They'll help you make the most of the Community, direct you to our top news and hot topics, assist you with your game and add more fun to your time here - Treat them well and they'll go the extra mile to help you out 😉
Want to know more about our Mods? Check HERE!