🥳 Celebrate Level 3000 and get an Exclusive badge!
HERE
✨
💪 Play levels designed by Community members!
Check it out 👉 HERE
It's the Women's Month 💪💃 Grab your badge & celebrate!
HERE
Fire charm much less effective.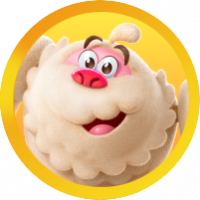 Jared_Buttry
Posts: 249
Level 3
I played the 2 new chapters today, the fire charm's much less effective, maybe 20-30%. I only managed to beat only a few levels without using any boosters. I had about 30-45 boosters of each of the 4 types at the start of the new levels but at the end, almost running out.