🔮 Collect your Level Badge 🔮
HERE
✨
🎟️ Join the Bubble Witch 3 Magic Millionaire club and get a Badge 👉
HERE
🥇 Join us at the Olympics - Win Gold and a Badge 🥇
HERE
🎨First ever Community Art Challenge!
Amazing prizes to win HERE
Stuck on level 3928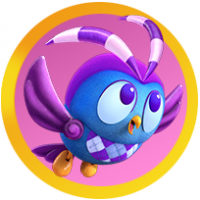 MicheleHogg
Posts: 236
Level 3
@PrettyBubbles I have been stuck on level 3928 in BW3 for several days and can not pass it. I have used many boosters & with just 18 bubbles it is impossible to pass. Hoping you can help? I was in 1st place in Conjure games & have dropped to 6th. Very frustrating!!!