🔮 Collect your Level Badge 🔮
HERE
✨
🎟️ Join the Bubble Witch 3 Magic Millionaire club and get a Badge 👉
HERE
🥇 Join the BW3 Summer Games - Win Gold and a Badge 🥇
HERE
🎨First ever Community Art Challenge!
Amazing prizes to win HERE
🔮ENDED Win extra gold +2 boosters in Summer Time 🤽‍♀️ pass time ENDED 🌞😎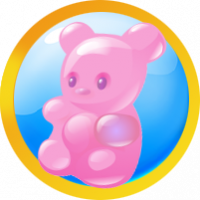 PrettyBubbles
Posts: 5,951
Bubble Witch Moderator
Want to participate, but have no account, then register here in 2 minutes
We all love a bit of sunshine 🌞 in our life and it always manages to lift our mood 😀 Stella has took a selfie to show your her favourite summertime pass time 🍦
She loves heading off to the pool and enjoying her favourite fruit. Water melon 🍉
She would love you to share your favourite summertime pass time and if you do she will reward 5 of you chosen at random to not only to receive 45 gold bars added to your BW3 game but 2 super colour bombs too.
Wow come and in and join to take advantage of Stella's generousity 👏
You have from Friday 18th June untill Friday the 2nd of July
Game terms and conditions can be found here.
Leave a Comment