👻 Switch your Score to win Gold 👻
HERE
🎟️ Join the Bubble Witch 3 Magic Millionaire club and get a Badge 👉
HERE
💪 Beat your Game Mods score - Final Surprise Round🔮
HERE
🎨First ever Community Art Challenge!
HERE
🔮 ENDED Win boosters here with your builds ENDED 🔮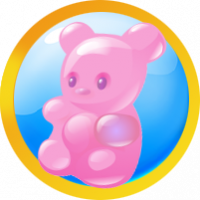 PrettyBubbles
Posts: 6,456
Bubble Witch Moderator
🔮Want to participate, but have no account, then register here in 2 minutes🔮
Hi witches 🧙‍♀️and wizards 🧙‍♂️
We all love/loved building our house and tree 💓
Post your screenshot of your build and tell us your favourite part and we will send 5 of you 2 darts and 1 super colour bomb to your BW3 game 🥳
Here are mine
I love building the garden here so our star cars can play outside and stella loves being out in the garden
My favourite here is the cosey lounge as after a playful day the star cats all snuggle on the comfy sofa and purr happily away 😍
5 of you will be chosen at random to receive your rewards
The contest ends on Friday 30th of July.
I am so excited to see all your builds 💓
This discussion has been closed.