👻 Switch your Score to win Gold 👻
HERE
🎟️ Join the Bubble Witch 3 Magic Millionaire club and get a Badge 👉
HERE
💪 Beat your Game Mods score - Final Surprise Round🔮
HERE
🎨First ever Community Art Challenge!
HERE
Controls in bubble witch saga 3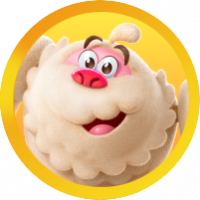 martagea
Posts: 8
Level 2
Hello. I was playing this game by facebook but now I can´t play and I have downloaded the game. The issue is that I am on the same level as on facebook (821) but here, the space key does not work for me, and I cannot change the balls. I mean, I can shoot and direct the shot with the mouse, but I cannot change the balls. Some help???? Thank you.