🏁 The Race is On - Badges & Boosters up for grabs!
HERE
🔮 ENDED Badge and Gold on offer in "Master the Owls" ENDED🦉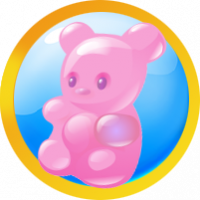 PrettyBubbles
Posts: 7,188
Bubble Witch Moderator
Hi witches 🧙‍♀️and wizards 🧙‍♂️here I have a contest for everyone from new bees to old bees🐝🐝🐝🐝
how good are you at clearing our pesky owl levels 🦉
Can you stop them latching on to each other to escape you 😫
If you can and earn 3 stars ⭐⭐⭐ you can collect this lovely badge 👇
The rules are complete any owl level and achieve 3 stars ⭐⭐⭐ then post your screenshot to receive your badge
Wait there is more 🥁🥁
5 of you will be chosen at random to also collect 30 gold bars 💰 each 🥳
Have you got what it takes 💪then come on in and show us your skills?
You have until the 14th of October to post your screenshots
Good luck bubble blasters 👏👏
Terms & Conditions here.
🔮Want to participate but have no account, register here in just 1 minute 🔮
This discussion has been closed.