🔮ENDED Activate Lyra and win a badge and be within a chance of gold and boosters ENDED 🎁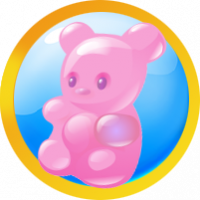 PrettyBubbles
Posts: 11,693
Bubble Witch Moderator
Hi Bubbleific Kings 🤴and Queens👸
It's now time to collect the 3rd badge out of the exclusive 4 badge star cat🐈 collection!
Whoop whoop🥳 The 3rd Cat is Lyra and here is how to collect it:
You will need to play your other stars cats until Lyra joins, don't worry you have 2 weeks to meet her 😁
Once Lyra joins, you then select the 50 stardust tab to activate Lyra and take a screenshot like the one below:
Now we can see Lyra is activated 😃
You can now go choose any level to play and take a screenshot of the completed level along with the Lyra is activated screenshot.
That is then one entry
If you are part if Jo's Team challenge your screenshots with lyra activated can be duplicated here 👍
To qualify you must post 5 entries
As a thank you all players who submit 5 entries will receive the I love Lyra badge.
Thank you @johamilton for making our badge 😍
Lyra is already excited to join the other star cat badges on your wall 😍

But wait, there is more... 7 of you will be chosen at random to receive 20 Gold Bars and 3 Magic Beam boosters.
You have until Tuesday the 28th of June to participate 👍
Have fun 🥳
🔮 Want to participate, but have no account, then register here in 2 minutes 😉
Leave a Comment