🥚💫 NEW - The Enchanted Egg 🥚💫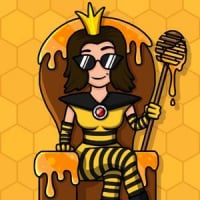 QueenB
Posts: 9,763
Community Manager
Hello Witches and Wizzard,
We have some Bubblific new features in the game, and we're here to share the news!
Some of you may receive a mysterious package that will turn out to be the beginning of a new friendship
☺️
How to Play!
This mysterious package contains a little Magic Moon egg that requires all your attention!

You will need to play your Saga levels to collect Bubbles and Fairies, which you will need to "feed" your buddy. Once your buddy has been fed, the egg will hatch and reveal a Magic Moon baby Owl that will grow and level up while rewarding you with chests with rewards.
Once your Magic Moon baby Owl reaches the max level (5), the Moon Owl will leave, (the event will end) but, not without promising to return back to your game
😉
As you win levels, your progress will be displayed as well and it will also be displayed under the adventure bar:
If you have the feature, we would love to hear what you think

😃
What do you like about the feature?
What do you think of the design?
Do you find the feature easy to use or are you missing any information?
Do you like the rewards that you are receiving?
What would you like to see differently?
Any suggestions for improvements?
🚨PS! Not everybody has access to this feature as this is still being tested, so only a group of players will have it. Don't worry. If you don't have it this time, you will get a chance to test this in the future as long as you always make sure your game is up to date!
Don't have a Community Account yet; 👉 Sign-Up right HERE 👈. It only takes a minute!