🔮ENDED Activate Puck, collect your Badge & get a chance to win Gold and Boosters 😀 ENDED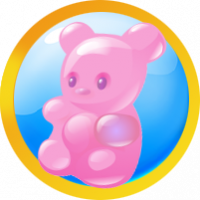 PrettyBubbles
Posts: 11,625
Bubble Witch Moderator
Hi Bubbleific Kings 🤴and Queens👸
It's now time to collect the 4th and final badge of the exclusive 4 badge star cat🐈 collection!
Whoop whoop🥳 The 4th Cat is Puck and here is how to collect it:
You will need to play your other stars cats until Puck joins, don't worry you have 2 weeks to meet her 😁
Once Puck joins, you then select the 50 stardust tab to activate Puck and take a screenshot like the one below:
Now we can see Puck is activated 😃
You can now go choose any level to play and take a screenshot of the completed level along with the Puck is activated screenshot. That is then one entry!
To qualify you must post 5 entries
As a thank you all players who submit 5 entries will receive the I love Puck badge:
Thank you @johamilton for making our badge 😍
Puck is already excited to join the other star cat badges on your wall 😍
But wait, there is more... 7 of you will be chosen at random to receive 20 Gold Bars and 3 Rainbow rush spells.
You have until Tuesday the 12th of July to participate 👍
Have fun 🥳
👉 Terms & Conditions here
🔮 Want to participate, but have no account, then register here in 2 minutes 😉
Leave a Comment