ENDED 🎃 Hauntingly Fun BW3 Community Wide 2022 Halloween Contest 🎃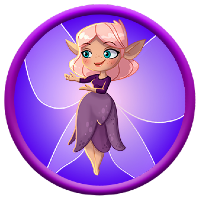 Hello Witches and Warlocks
This is one of seven games that are part of a community wide contest event. You have a chance to win 20 gold bars from each contest! Once you have entered all seven contests, go to the Community Hub HERE and figure out the final word by using the extra letter (the letter left over after you figured out the special word for each contest) from all 7 contests. Once you have entered the word, you will receive a special badge and have a chance to win 50 Gold Bars in the game of your choice (except COTR)! 
👻

🧙‍♀️

How to Play 🧙‍♀️👻
Look at the image below and unscramble the letters to create the special word that is associated with Halloween. There is one letter that doesn't belong. Take that extra letter and combine it with the other 6 extra letters you find (one from each contest) to figure out the word you must post in the Hub contest.
Please use the spoiler so that other players can figure out the word for themselves.
Five players who get the correct answer will be randomly selected and awarded 20 gold bars in Bubble Witch Saga 3
🧙 Remember to place your answers in the hub contest for the chance to win 50 GB and get the special badge

Contest will end 11 November at 1600 Central European Time (CET)
New to the Community? Register  HERE in just 2 seconds
Terms and Conditions here
Comments