Posting in English/Magic hats.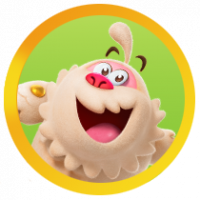 I have seen a lot where player`s have been posting in other than English.
Is this not unfair to those people? Suppose they do not understand or speak
English, and the language they write in, is their natural? KING still want them
to play the game, and pay for items, but they insist that everything has to be
English. You should make exceptions for those people.
I have noticed that my Magic Hats have been disappearing from my game.
Two day`s ago, i got the first hat, won that level, and when it came to the next level,
the first hat had gone. Two levels later, it appeared again for me to collect.
I am sure that the game is not suppose to work like that, and in fact, please
answer this; is there a time limit on to how long a Magic Hat will stay with you?
Comments
Leave a Comment