🔮👻..ENDED (BWS3) HALLOWEEN WORD SEARCH 👿🔮..ENDED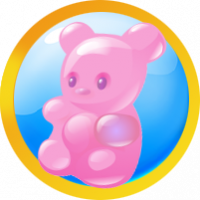 PrettyBubbles
Posts: 9,720
Bubble Witch Moderator
Want to join no account then register here in 2 minutes
🔮Hi to all you wizards and witches🎭 That time of year Is fast approaching
So myself and Elsa are getting so excited we thought let's start the Halloween party early with one of our many to come Halloween treats for you. 🎃🎃
In this word search you will need to find all the Halloween related words.
3 lucky winners will each receive the spelliouce reward of 30 gold bars 💰 and 3 super colour bombs.
You have until Friday the 23rd of October to participate.
Good luck and have a scarelistic time ☻☠
Terms and Conditions here.
This discussion has been closed.