(ENDED) 🔮🧙‍♀️Exclusive chance to help design a level!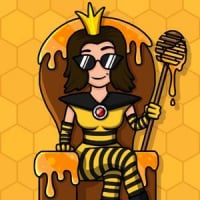 QueenB
Posts: 11,363
Community Manager
👪 New to the Community? Register here in just 2 seconds!
🔮 Play Bubble Witch 3 Saga HERE!
Calling all Witches 🧙‍♀️🧹

In the spirit of the International Women's Day taking place on the 8th of March, we would like to empower our female with an event celebrating Stella and her Girl Power!

How would you like to get a chance to help design a level that will feature in the game? 

If the answer is yes, keep reading for this once in a lifetime opportunity… 
🔮 How to enter:
Choose a Quote from a Woman who inspires you and post the quote below. 
🔮 Prizes: 
We will select 5 favorite quotes from our fellow witches who will get the chance to help our talented team design a new level!

👉 Note! You don't have to actually design the level yourself, the designers will do all the work 😉 All you have to do is answer few questions to help the designer out!

And that's not all! We also have a prize of 20 Gold Bars for another 10 lucky winners who will be chosen at random from the thread. 
🔮 When will I see my level in the game?
An event running from Thursday 4th of March to Tuesday 9th of March will be featuring the levels that you have helped design for all Bubble Witches to enjoy.

How exciting is that 🤗

🔮 Final things to note:
You must be over 18 to participate.
The competition starts Monday 1st February and ends on the 15th of Wednesday at 12:00.
Winners will be contacted via private message shortly after the close of the competition to share your name, portrait photo and answer a few short questions. 

More T&C will be shared with the winners!
Good luck everyone and may the Magic be with you 🌟💫🔮
Comments
This discussion has been closed.