⛔️
Temporary server and connection issue!
Find more details and help
HERE
👻 Gold and badge in our Halloween special
HERE
🔮 Stella's wheel returns 🔮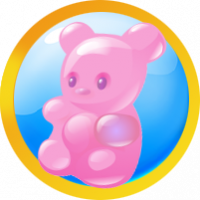 PrettyBubbles
Posts: 6,812
Bubble Witch Moderator
Want to participate, but have no account, then register here in 2 minutes 
Hi bubble blasters 🤹‍♀️ Stella has been very busy setting you a challenge its a new spinning wheel 🎡
Great idea!
The challenge is 🥁🥁
How many words can you make from within Stella's wheel she is allowing you to use 1 letter twice.
@Elsa and I have been useless at this challenge but we are not giving up we will post our findings soon
Let's have some fun with this guys 🌞
This discussion has been closed.