🔮 Collect your Level Badge 🔮
HERE
✨
🎟️ Join the Bubble Witch 3 Magic Millionaire club and get a Badge 👉
HERE
🥇 Join the BW3 Summer Games - Win Gold and a Badge 🥇
HERE
🎨First ever Community Art Challenge!
Amazing prizes to win HERE
Waking up The Tree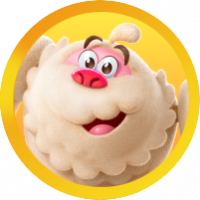 alanc12345
Posts: 15
Level 2
Is anyone else having a problem with Waking Up The Tree.?It seems like every day I must finish the previous days waking up the Tree.The more times then not I will start a new tree and wait all day for others to do their part.There should be a time limit for participation and if not find a new team.This is very frustrating to me.