👻 Switch your Score to win Gold 👻
HERE
🎟️ Join the Bubble Witch 3 Magic Millionaire club and get a Badge 👉
HERE
💪 Beat your Game Mods score - Final Surprise Round🔮
HERE
🎨First ever Community Art Challenge!
HERE
Freezing sound effects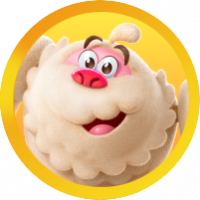 René_Hrebenár
Posts: 4
I am playing Bubble witch 3 on my android mobile and i experience sound effect freezing. When i play and burst bubbles or at the beginning of the level sound effects just stop playing and i have to enable and disable them manualy to hear them again. It is happening every level but only in levels on map and house its ok but when i play i just have this problem. Is it me ? or is it game bug ? Anybody ? Its super annoying. Cheers.