Hi everyone,
I have new idea that nobody realized yet, 
"how about Color Bomb Lolipop?"
What is Color Bomb Lolipop?

Color Bomb Lollipop Hammer
 is one of the boosters in
"Candy Crush Jelly Saga"
 that is unlocked in level 34.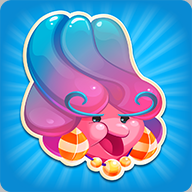 It is a booster that the player can use to clear one candy on the board if they choose to smash one candy color.
For example, if this booster is used to smash a green candy, all green candies will be cleared on the board.
This booster works similarly to a 
Color Bomb
, but one difference is that it can only be used to smash, while a
Color Bomb
can only be used for switching.
In addition to removing one candy color on the board, this booster has a lot of other features if it is used to smash special candies. 🍬

How much can this booster cost?


Well this lollipop can cost just like Wrapped Lolipop or 5% more expensive...

How much stickers you want to made to get this booster for free?
If you didn't know, the regular Lolipop Hammer and all friendly boosters want 30 stickers to unlocked and Striped and wrapped lolipops want 60 stickers...
So maybe Color Bomb Lolipop can be 80 stickers to unlocked because this booster is so powerful and unique!
So that's all about it...
"What do you think about it guys?"

If you like my idea please voting me and let me know what do you think...
Have a great day!