Become a game Expert!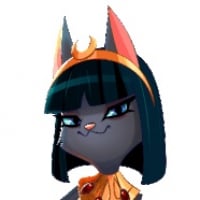 QueenMia
Posts: 12,986
Community Manager
No account yet? Register here in just 2 seconds
!
🌟 🍭🌟
Hi Community! 

You love King games and want to help other players? 
You can become a Game Expert! 
How to become an Expert?
Have you been 
helping other players 
lately? Have you been 
active
 and 
engaged
 on the Community in the past months? 
If you answered yes to these 2 questions then you have high chances to receive a PM from one of our CM at some point! 
Each CM will be contacting you directly, if you are to be picked! 
Note that we cannot select everyone, so if you're not picked after a while, don't be sad, your turn will probably come at some point. 
 Remember that knowing about the game is not everything and we value 
helpful
, 
friendly
 and 
positive
 people! 
What do you get?

. The Expert Rank and Badge
. A cool Expert Signature
. Gold Bars in your game every month as a thank you for helping the Community!
You'll recognise our Experts by their cool signature, like this one:
And their badge, like this one:
🌟
We need Experts in every game, so don't be shy!
Please comment below if you have any questions.
🍒
Thanks and don't forget to have fun!