🌈New in the Community? Say Hi
HERE
💰 Join our contests and win Gold Bars
HERE
and
HERE
🏅Earn badges! Share your scrapbook
HERE
💅 New Event:
Yeti's Vacation!
Check more info
HERE
Get your Misty Carnival Wallpaper here 🌟🌈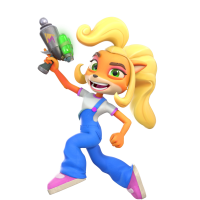 QueenMia
Posts: 12,375
Community Manager
🌟 No account yet? Sign up here in 2 seconds! 🍭
Fancy this beautiful wallpaper for your mobile or your desktop?! 👉 Simply click on the images at the bottom to download it and make it yours!
A big thank you to the Art Team from our sweet Studio for offering it to our Community players 🌟
Happy playing everyone and don't forget to have fun 🍒
👉 Let us know what you think about the event here and help us make the game sweeter than ever! 
🎖 Unlock Misty Carnival for a chance to win 30 Gold bars here! 
Thank you 🙏
No account yet?
Sign up here i
n 2 seconds!