🦝 Rachel's back in town! Tell the studio what you think
HERE
💰 Guess the score
HERE
and beat the score
HERE
Spring competition: battle our Superstars!! 🌼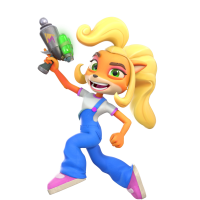 QueenMia
Posts: 12,426
Community Manager
🌟No account yet? Register here in just 2 seconds! 🌸
Hello friends!!
We want to introduce to you all to the real, amazing and fascinating battle of all battles: The Gif and Meme Battle!!
🌼Want to join? Hear here to participate!
🌼Prize? Fun, fun, fun and 20 Gold bars in your favourite King game! So... Ready to battle? 💪
No account yet?
Sign up here i
n 2 seconds!
This discussion has been closed.