Candy Crush Friends Level Designers Tips - Level 3277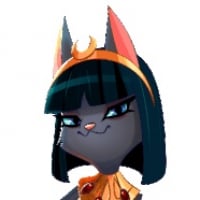 QueenMia
Posts: 11,348
Community Manager
🍭No account yet? Register here in just 2 seconds! 🌟
Hello lovely people,
We have some sweet treats for you in the Candy Crush Friends Community!
Today is no simple day! Today is Wednesday and that means that It's level tips day!
Our talented Level Designers - yes, that's correct, those guys who make the magic happen - are sharing tips on their favourite levels... Just for YOU 🤗
Here is some help for level 3277 (Episode 163):
"The very first priority in this level is the Chocolate Egg! Make sure you take the advantageous from the special spawner from the top and get 10 extra moves as soon as you can!"
A big THANK YOU to our amazing Level Designers for sharing their tips!
Now you have all you need to help you pass all these levels 💪Good luck!
Find more level tips here!
Let us know below which one is your favourite for our level designers to share their tips 🍭
Happy playing to you all and don't forget to have fun 🍒
No account yet?
Sign up here i
n 2 seconds!