Dachs Deliveries - ZOOM OUT for Win10 users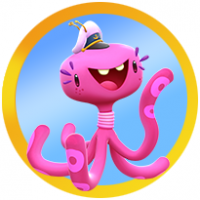 This is not really an idea that I'd like to implement, it's more of like an idea that should be implemented - not sure if I'm the only one having this issue but when I try to choose a Dach's Deliveries task on my Windows 10 pc, it zooms in. Here's what I mean:
I can't scroll down either - the only way to solve this problem is to make the tab smaller like this:
So please, add either a scrolling feature or make the tasks list zoom out for Windows 10 users!
💞 please consider my suggestion! stay sweet!
Answers