Oh wow! Misty is falling in love!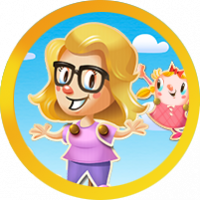 Elsa
Posts: 31,980
Community Hub Moderator
Yes it's true! She found her soulmate and his name is Nightwind. You can ask Tiffi if this is true because she saw them together at the shoreline.
Look at her flirting with him. I think she's trying to kiss him. If you want to find out how they met you can read it here - Misty falls in love. If you enjoy reading my stories then you can check out the new stories that I wrote in the last couple of weeks.
Did you know that Tiffi felt into the portal hole? You're not going to believe what happened!
For those of you who read the beach story, Kimmy gets her temporary superpower and you can find out what it is here. I think we are all hoping that Kimmy is the next character to join the Friends' game.
Check out the list here.

🌈_________________________________ 🌈_____________________________ 🌈
This discussion has been closed.