Idea: The Friends' Item Shop 💗🍭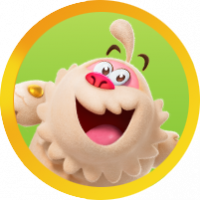 [Deleted User]
Posts: 306
Level 2
edited September 2020
in Ideas
New to the Community? Sign up right here in only 2 seconds! 🍭🍭🍭
Hello Friends fans... (~ ̄▽ ̄)~
As you see in the title, Item Shop in Candy Crush Friends Saga, I've got this idea from Fortnite but it will be different than that game...
◉ How is going to work?
If we want to make the item shop, we want to do something like Gold Bars but collectable and it was Coins... These coins will be collectable for free on daily rewards and during Surprise Boxes as well and also you can buy them by Gold Bars... 🧡
◉ What's going to inside of this feature?
Just like you see in the Fortnite Item shop, you will see 3 items for the costumes and the item shop will be reset every week to see a 3 other new costumes and you can buy them using some coins... 😉
An exemple: This week we have Tiffi Summer, Nutcracker the Heart Prince and Yeti the Santa, then next week we will see Odus the Engle, Tiffi the Soccer Player and Bubblegum Troll Angel...
This will be made an opportunity for a new costumes and the team can release new costumes pretty faster than usual, and it will be easier to the team to make other new costumes... φ(゜▽゜*)♪
Also in the item shop, there will be other 3 items and of course they will be Surprise Boxes and a Mystery Chests, how? 👇
You will be collect 3 surprises for free... but not everytime...
Delicious Surprise box will be free every 24 hours or you can buy one by 500 coins!
Divine Surprise box will be free every 2 days or you can buy one by 1200 coins!
Mystery Chest will be free every 3 days or you can buy one by 2000 coins!
These Surprises will be super stronger means that you can get so many things unlockable like new boosters, and new costumes been unlockable and of course the Mystery Chest will be so powerful... 💗
It's delicious... Right? 😍
What do you think? Did you like it or not? And why?
So i want you to vote for my idea to make our beloved team made this feature and implemented it in-game... (✿◡‿◡)
Let's see your sweetest comments... 💗
See you around... 💖