🏅Badges! Join the Weekly Race
HERE
and share your scrapbook
HERE
🍩 Friends Battle Royale! Vote now
HERE
🌈New in the Community? Say Hi
HERE
🦝 Rachel's back in town! Tell the studio what you think
HERE
💰 Guess which is our sweet raccoon's art style and win Gold
HERE
🌴 It's ON! Join our
Weekend Challenge HERE

Who's Your Favorite Male Character? (Reboot Edition)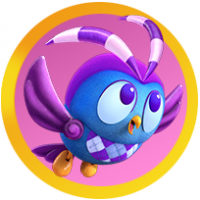 BlueberryCupcake
Posts: 602
Level 4
No account? No worry! Just sign up here! New here? Check here to get started! 👑
Happy Wednesday everyone!
Who is your favorite male character? Is it the strong but loveable Yeti, the Christmas soldiers Nutcracker (aka, Jean-Luc), the wise-owl Odus, the Rockstar Red Rabbit, the loyal Dachs, or the sneaky Bubblegum Troll?
Vote on the poll on which one is your favorite.
NOTE: Mr. Toffee isn't a playable character, so he'll be not on the poll.
For your favorite female character, go here
I'm a 19-year-old female (with high functioning autism) who loves candy crush
( ˘ ³˘)♥︎
Who's Your Favorite Male Character? (Reboot Edition)
This is a public poll: others will see what you voted for.
Leave a Comment