🥳
Go to level feature!
YOU wanted it, the team made it possible!
HERE
🍒 If you were a CCFS character, what would your name be?! 👉 Find out your Friends name here 🙌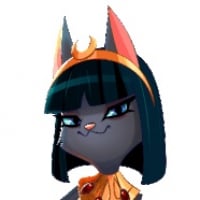 QueenMia
Posts: 12,981
Community Manager
🌟Want to participate? Register here in just 2 seconds! 🌟
Hello Candy Crush Friends Community 👋
If your were one of the Candy Crush Friends characters, have you ever wonder what your Friend name would be? No?! Well, let's find out anyway 😋
👉 Mine would be Dachs the Magician 🧙‍♀️ 🐕 SWEET!
What would yours be?!
To find out, simply take your day and month of birth and see what it matches with below - Then share your Friend name with us by commenting below 👇👇👇
So, do you like your character? Would you be happy to see it come to the game?! Let us know 🙌
Have fun everyone 🍒