🌈New in the Community? Say Hi
HERE
💰Time for a new contest! Win Gold
HERE
🏅Earn badges! Share your scrapbook
HERE
💅 New Event:
Yeti's Vacation!
Check more info
HERE
Hello Strawberry Twist 🍓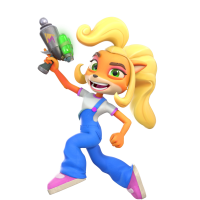 QueenMia
Posts: 12,339
Community Manager
🍓 Want to participate? Register here in just 2 seconds! 🍭
Hello Friends!
Those of you who are playing the latest level have probably already met our brand new blocker: The Strawberry Twist!
🌟 Where to find it?
The Strawberry Twist is available from level 3721.
🌟 How does it work?
It's a 4 layer blocker that releases a horizontal or vertical blast upon destruction! Cautious: It's sticky and strong!
👉 You can see it in action right here:
We hope you like it! Let us know what you think below 🙌
Happy playing to you all, don't forget to have fun 🍒
No account yet?
Sign up here i
n 2 seconds!