🌈New in the Community? Say Hi
HERE
💰Time for a new contest! Win Gold
HERE
🏅Earn badges! Share your scrapbook
HERE
💅 New Event:
Yeti's Vacation!
Check more info
HERE
Celebrate Thankgiving with Tiffi the Turkey 🍎🦃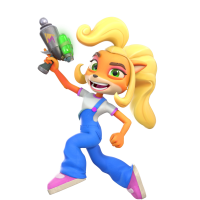 QueenMia
Posts: 12,343
Community Manager
🦃 Want to participate? Register here in just 2 seconds! 🍎
Hey Friends!
Just a few days left until Thanksgiving! Join the CCFS feast to start with the celebrations 🎉
Starting on Monday 23rd of November, our Thanksgiving event will give you fun levels to play, tasty decorations and Tiffi the Turkey to add to your Friends collection! We hope you're hungry 😋
You know we really love to make you happy, and to make sure we keep doing so, we need YOUR help. The Community is the perfect place to give feedback!
👉 Just comment below to share your opinion on our Thanksgiving event and help us improve the game experience for you - Don't hesitate to leave plenty of details 👇👇👇
Thanks for your time everyone and happy playing. Don't forget to have fun 🍒
Want more?
🍎 Grab your delicious Thanksgiving Wallpaper HERE 🙌
🚨 IMPORTANT:
If you don't see the event, make sure to update your game to the latest game version. If you still don't see it, then please note that at the moment, the event is not only available to everyone as our sweet Game Studio is making sure it works smoothly. But don't despair, it will probably be coming to your game at some other time.
No account yet?
Sign up here i
n 2 seconds!