Double Friends Booster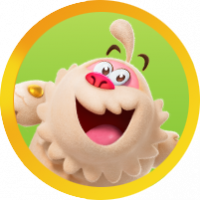 I think it would be awesome if you could either win or buy a 'Double Friends Booster'. A double friends booster would be a rare powerup where on levels you can use two friends to help you. They would give the player boosters whenever they fill up as they usual do, just with the help of two friends. This would be a great help for extra hard levels or levels players tend to be stuck on for a while. I think the game should offer it as the one available booster you can buy with gold bars or win by playing right when you are choosing a character (since they don't have direct boosters at the beginning of the game like x2 fish, a colorbomb, or any special candies). Let me know what you all think!
Comments
This discussion has been closed.