🛀 NEW! Yeti's Vacation Event 💅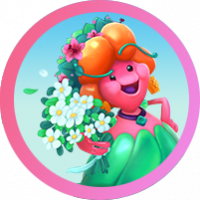 Lola_Pop
Posts: 11,997
Community Manager
 Want to participate? Register here in just 2 seconds! 🌟
Hello Friendly Crushers!  
Take out your scrapbook and get ready to collect a new costume for Yeti!
Keep reading to know how 👇
So our dear friend Yeti needed a relaxing vacation to start the year full of energy and help you conquer the hardest levels. Join him on his way, play his 10 levels and chase stars! You won't regret it- it's a lot of fun and some sweet rewards: Boosters AND Yeti's new Spa Day costume!
You know we really love to make you happy, and to make sure we keep doing so, we need YOUR help. The Community is the perfect place to give feedback! 
Just comment below to give us your opinion on Yet's Vacation event and help us improve the game experience for you - The more details, the better 👇
👉 About the art: Do you like Yeti's "spa look"? The sceneries?
👉About the levels: Are they fun? Easy, hard?
👉What would you like to see the next time?
👑 Do you want to win additional Gold Bars thanks to Yeti and his relaxing vacation? If so, head over to the Contest area! Post your new costume once it's unlocked for a chance to win 30 Gold Bars
🚨 IMPORTANT:
If you don't see the event, make sure to update your game to the latest game version. If you still don't see it, then please note that at the moment, the event is not only available to everyone as our sweet Game Studio is making sure it works smoothly. But don't despair, it will probably be coming to your game at some other time.
Comments