List of The Friends Files archived ideas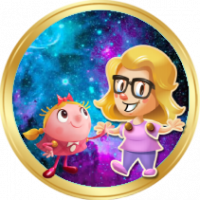 _Elsa_
Posts: 36,003
Sweet Legend
Dear Friends game players,
This list has been created to make you aware of some of the suggested game ideas that the studio is not planning to implement. Before creating a new idea please look over this list so that you don't duplicate something that has already been archived. Spelling errors have not been changed from the original ideas.
______________________ as of 1.27.2021
"The Diggi's Ascension" to CCF
Add a Chat Option
Add a confirm button to use boosters
Add an exit button please
Adding Crash Bandicootin Candy Crush Friends
Amount of dancing
Be able to receive more than 5 lives and save lives
Change Video Reward for Ad Watching Back To 4 Moves
Character that "Spreads" Jelly!
Christmas level
Community Badges for Costumes and Characters
Double Friends Booster
EPILEPSY AWARENESS
Help for Low Vision Players Section Addition
Here's that biggest ideas that I want to see it in the game!
Idea: No Character Special Challenge!
IDEA: RANK SYSTEM FOR CANDY CRUSH FRIENDS …
Level search bar
light bank
New Elemenets
Odus Challenge Progress Bar
Red Rabbit outfit
Remove flashing animation for epileptic players
Scoreboard for the scores achieved
Sending Lives
Sprinkleshell as a new friend (Idea)
Thanks giving tales
Toplists for the scores achieved
Trade boosters
Watch videos for additional help (lives, Godl, etc)
Women's Day Event
Yellow Candies related Character
Yellow Candy Friend
This discussion has been closed.