Let's hunt for Gold! ☘️ The Friends Pot of Gold is here!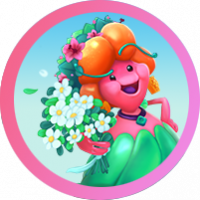 Lola_Pop
Posts: 6,902
Community Manager
☘️ New to the Community? Register HERE in just 2 seconds!
Dear Friends Community, 
Legend has it that a Pot of Gold is hidden at the end of a secret rainbow. Only those that have the Golden ticket can access the rainbow and find the Pot of Gold....will you be among them? Heads- up, you can win a cut of ​ 3,500,000 Gold Bars​!!
​
☘️ How to win the Golden Ticket?
Finish the Star Chaser event to win your ticket. Only those that get it will gain access to the secret rainbow!
☘️ And then?
If you find the secret rainbow,  it's time to discover the Pot of Gold! Pass all levels to get to it! Anyone that reaches it will win a cut of Gold Bars​! The less winners, the more Gold Bars for each of them!
☘️ Rewards:
The Pot of Gold contains 3,500.000 Gold Bars, to be shared among the winners! Friend-tastic!
☘️ Remember: You might not receive the event in your game at the moment- not every player receives these kind of events at the same time. Just make sure your app is up to date and you're connected, so if you're among the players selected to receive the Pot of Gold event, you don't miss it out!

Want to PLAY more?