(ENDED) 🍬How many candies are in the jar? 🧐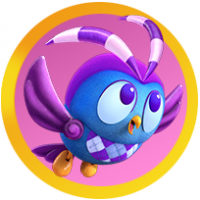 gr33n3y3z
Posts: 7,769
Friends Moderator
Want to participate? Sign up HERE in 2 seconds!
Hello sweet crushers! Are you ready for a mouth watering contest?🍭
I have put a undisclosed amount of candy in a jar and I would like for you to guess how much candy is in the jar.
Here's a hint, the candy ranges from 1- 500 pieces of candy 🍬
Rules-
You have 3 guesses total
No spoiler is needed
🍬Rewards 🍬-
Five players with the closest guess get 20 gold bars each! And if one player gets the correct amount of candy, he/she will win 50 Gold Bars!!
* If more than one player get the correct amount of candy, a random player will be chosen and will win the 50 gold bars, the rest will get 20 Gold Bars
 "Terms and Conditions here"
Remember to have fun🍭
This contest will run until May 31st at 1:00 pm EST
Leave a Comment