(ENDED) ⚡️Friends Comm' Together: I want to break free ⚡️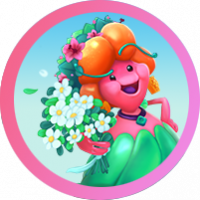 Lola_Pop
Posts: 8,055
Community Manager
🍒 Want to participate? Sign up HERE in 2 seconds!
Welcome to the first Friends Comm' Together Competition!
The moment has arrived, and the first competition of the Friends Comm' Together Games is open- so warm up those brains and fingers and let's crush it!
⚡️ How to play
This first competition is called: I want to break free 👨
🤸 If you're in one of the teams built for the competition:
Play any Free the animals or Free the Octopus level
Take a screenshot at the beginning of a level (showing the number of octopuses/animals needed)
Take a second screenshot showing the level has been completed
Post both screenshots in the same comment
🤸 If you're not in any team: you can still be a cheerleader!
⚡️ Goal
The team who frees the most animals (octopuses included), wins! 
⚡️Rules
1.- Each member of the team can post up to 5 screenshots during the competition
2.- You cannot cover the level number, and a level cannot be replayed twice by the same person; that means, you can choose up to 5 different levels to play throughout the competition
3.- However, the same level can be played by several team members- that's up to your strategy!
4.- REMEMBER: The screenshots must be clear and cannot be edited or manipulated in any way- that would mean the player is disqualified
⚡️Time
You have time until the 14th of June, 3 pm CEST
⚡️ Rewards
Bronze: Medal badge and 60 Gold Bars to be shared among the team
Silver: Medal badge and 90 Gold Bars to be shared among the team
Gold:  Medal badge and 120 Gold Bars to be shared among the team

Want to PLAY more?
Leave a Comment