🥳
Go to level feature!
YOU wanted it, the team made it possible!
HERE
😉 some help for the events ❓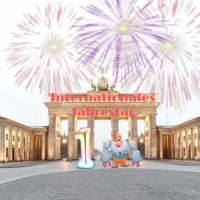 Spinnifix
Posts: 21,909
Sweet Legend
Hello dear players
I would like to use these polls as a discussion.
What do you think of it and do you have any suggestions?
thanks🤗
I played the level map in advance until the event was there and I had the sweet streak. Then I went into the event and there isn't a cute streak there. At the moment I have nothing at all and therefore I wanted to ask you what you think of a little help in the events? There is also no life for the events. I always have to wait. Now the battery is empty and I couldn't finish the 10th level. It's just too heavy and I don't have the boosters. I am a free player. I've already submitted enough ideas. I haven't been able to finish events a couple of times, they were just too difficult.
What's with you? 
@Diamond Lim @gr33n3y3z the list please! thanks