What are the responsibilities of a Dachs Delivery Service team leader??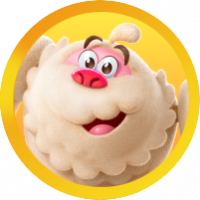 Uncle_Bob
Posts: 156
Level 2
Since Dachs Delivery Service is inherently a team event, what responsibilities do I, as a team leader, have to the other 19 members of my DDS team?
If the team is having trouble with one of the 6 specific Team Tasks, should I take the responsibility for completing that task? This is NOT an idle question because team tasks such as "combine a Color Bomb with a fish/striped/wrapped candy 20 times" seem VERY difficult for my team. So should I sacrifice my lives and just stay at a CCFS level where I can successfully create Color Bombs and then combine them with the right candy to help the team? [Doing that puts me me in the very odd situation of having to play to LOSE at the end of each game, which is weird!]
If a team member seems "stuck" on completing a specific Team Task, should I jump in and try to help them complete that task? Should I complete it FOR them, or stop just before completing it so that my team member can have the satisfaction of completing that task?
if all team members seem to "gang up" on one of the easier Team Tasks, should I then shift over to the more difficult tasks so that the team has a better chance of completing all 6 Team Tasks in that "delivery " sooner?
These problems would be helped if I had some way of communicating with team members, but so far I do not have a method to do so. If anyone has any ideas how I could get information to my team members like @Sofia1992 's guides on how to play, I would appreciate them! If anyone else is a DDS team leader and has encountered either these issues or other issues, I would also appreciate any insights that they may have.