🥳
Go to level feature!
YOU wanted it, the team made it possible!
HERE
Due to an issue with our servers, on the 5th of July
all Private Messages will be deleted and disabled.
Read more
HERE
🤝 Thanks for being a Friend!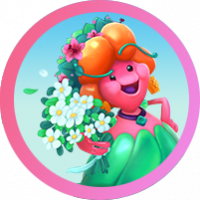 Lola_Pop
Posts: 11,458
Community Manager
🍭 Wanna participate? Register here!
Hello dear Friends!
Welcome to the new Friend of the Month discussion! A thread especially created to celebrate the sweetest ingredient of this Community: YOU! 
We've all seen those extraordinary members who embody the spirit of the Friends Community: willing to help, fun, kind. It's time to give them the recognition they deserve, don't you think? 
Let's create our very own Friends Community Scrapbook to collect all those special people who make the Friends Community what it is.
👉️ How?  You can thank those players here below, and the Game Mods and CM will highlight one Friend at the end of each month: our Friend of the Month! As easy as that!
Remember being mentioned in this sweet thread is the best recognition, so be nice and friendly to your Community mates, and help whenever you can- in the best Friends style! In other words: be yourself!  


Here's the badge that will show you are one of our Friends of the Month:
And...to add on that, the Friend of the Month will get 100 Gold Bars for their Candy Crush Friends Saga game!
😎