Howdy Partners!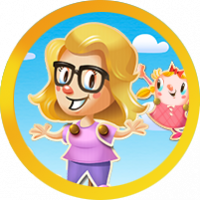 Elsa
Posts: 33,972
Community Hub Moderator
Cowgirls have a way of looking at things a little differently than the rest of us. Their wisdom is simpler and more down to Earth.
First I would like to give a HUGE thank you to our Kingsters who created this totally awesome outfit for our Olivia. @Lola_Pop can you please pass the word along to the Kingsters that I LOVE LOVE LOVE Olivia's new outfit? While some of you have been playing this new event I've been doing print screens of her with her new outfit. I think I will have to do a new fashion show this year. Did you hear that @gr33n3y3z and @DieOmimi? So I will be creating a follow up to our fashion show from a couple of years ago and I think we will need a contest to go along with it!
But for now ......................... 
When you think of cowboys, who comes to mind? You might think of one of the many legendary characters played by John Wayne, or maybe the iconic Lone Ranger and his faithful horse Silver. While waiting for your lives to fill up again, how about y'all do a Google search for some cowboy memes, quotes, etc. to share with all of us here?
Before Olivia takes her leave she has one thing that she'd like to share with you.