Do Daily Quests get HARDER as you pass CCFS Levels 1,000, 2,000, 3,000, and 4,000??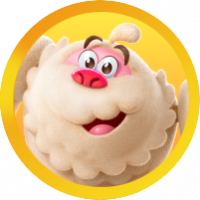 UncleBob2
Posts: 53
Level 2
I think the Daily Quests have become more difficult as I have progressed through the available CCFS levels, but I need help from other players at other levels to either confirm or disconfirm this idea. At and above CCFS Level 4500, I have received the following sets of Daily Quests:
The last screenshot shows a medium-difficulty Quest of "5 Coloring Candies ", and the hard version of that Quest is 7 Coloring Candies. Similarly the medium-difficulty "Color Bomb Quest" is 9 Color Bombs, and the hard version of that quest is 22 Color Bombs.
So how does the difficulty of these Quests match up to YOUR Daily Quests?? Are your Quests about the same, easier, or more difficult? Please let me know and thanks in advance for those of you who anser!
It makes sense for CCFS to have more difficult Quests for the more experienced players, but that increased difficulty can make the activation of the 2-hour boosters and the accumulation of Lollipop Hammers more difficult, which in turn makes progressing across new levels more difficult.